The role of contemporary architects has diversified into wider realms out of just the mere supervision. Hereby with site-architects professionalizing design, APOLLO takes special attention to property surveys, regulation checks, volume plans, business strategies and financing from the very first step of the plot search. We call this sequence of service "Site Design" which is a total design process essential for the realization of aesthetical architectures.
Please refer to "Site Research Course" for further information.
■Plot Analysis Flow
InquiriesPleas, seek information from the following form, then we will reserve the conference date.

Interviews

InterviewClients、estate planners and APOLLO hold a conference and conduct mutual interviews to share information about the plot and the building.
Estimate ConfirmationClarify cost、supervision fees and other fees to confirm the complete budget of financing loans and self funds.
Registration for Plot AnalysisRegister for plot analysis (charge)

Budget planning

Loan ConfirmationSet up the upper limit of loan with the financial institution. Carefully go through what construction processes subject to the extent of loan such as supervision fees, piles, base reinforcements.
Loan RequirementsConfirm the timing of payment,repayment period,rate of interest,service charge,guarantee fees and etc
Loan SettlementIncluding loan and self funds, grasp the total budget and the timing of payments for the plot and the residence

Plot Analysis

Property IntroductionReceive property introductions from the estate planers.
Temporary SettlementIf the client finds out their favorite plot, indicate their intention to the vendors.
Research, DesignSurvey regulations and ground analysis of the vicinity, and produce volume plans in accordance with interviews and the budget.
Volume ConfirmationInform the result of the research and the design and check whether the client would apply for the plot.
Documents for Financial ReviewAPOLLO presents plans and the construction company submits estimate documents.

Loan Review

Loan ReviewSubmit plans and estimate documents to the financial institution and request a preliminary audit. After the admission, proceed to real estate sales contracts.
Plot PurchaseConclude the real estate sales contracts with the vendor, and conduct the final loan audit and contract.
Site Settlement and TransferConduct site settlement, transfer and registration.

Commission ContractsMake the final commission contract and the practical design starts.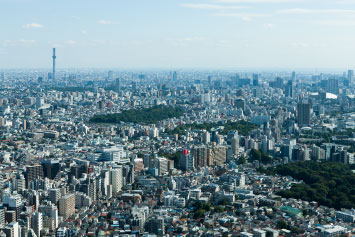 ■Inquiries for Plot Analysis
Please fill requirements in the following form, then click "send" and we will contact you later. (* asterisk indicated required fields)